Creative marketing strategies and advertising solutions through web, print and film media. Unique ideas to promote your company or products. Design and layout of marketing materials. Recommendations for design and production techniques to fit your budget. Flash production to enhance web sites. Domain name suggestions and research. Unique web site design and navigation. Web site maintenance.
Contact Details
Products & Services
Graphic Design
Creative ideas and design for print and web media communications and advertising. Includes:

Logo Design
Corporate Identity and Brand Management
Brochures, Annual Report and Magazines
Website Design and Maintenance
Email Marketing, Direct Mail and Newsletters
Print and Digital Advertising
Social Media
Production Management
Social Activity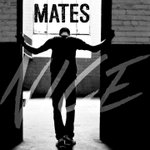 Artwork for new single off upcoming album. Stay tuned. @Ya_Boy_Jer @BAKnisely http://t.co/AhAdo80QIZ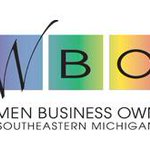 New logo for WBO http://t.co/0xGFtKlOQg
From Our Website
We help our clients develop and created their marketing plan to reach their goals; increasing brand recognition and driving sales with solid creative and design. We work within your budget, taking care to align ourselves with your marketing plan and mission statement. Strong brand management is key to your marketing success. We'll help establish and maintain a consistent visual identity and marketing message across all mediums including print materials, websites, advertising, email, social media and broadcast production.
---
Headquartered in Plymouth, Michigan, Design329 is a full service creative design agency established by Beth Ann Knisely. As an award winning graphic designer and creative director, Beth Ann has extensive experience working for a variety of both small and large clients. She is a graduate of the prestigious design department of Western Michigan University's College of Fine Arts. Through relationships with top marketing professionals in the Detroit area, Beth Ann brings creative partners together creating the individual teams needed on a per project basis.
---
Complete writing and editing services including research on topics and interviews with key personnel. Management of the team of talent working on your project guarantees quality control and cost effective success. We'll help you establish your budget and create a marketing plan to reach your goals, strengthen your identity, increase your brand recognition and drive sales.
Nearest Businesses